Advanced materials for a sustainable future
Our technologies deliver major environmental benefits together with improved performance, comfort and protection.
Water-free dyeing & finishing
Traditional textile finishing & dyeing processes are destroying the world's waterways.

Manufactured through a joint venture with HeiQ Materials AG
Thinner, lighter, warmer.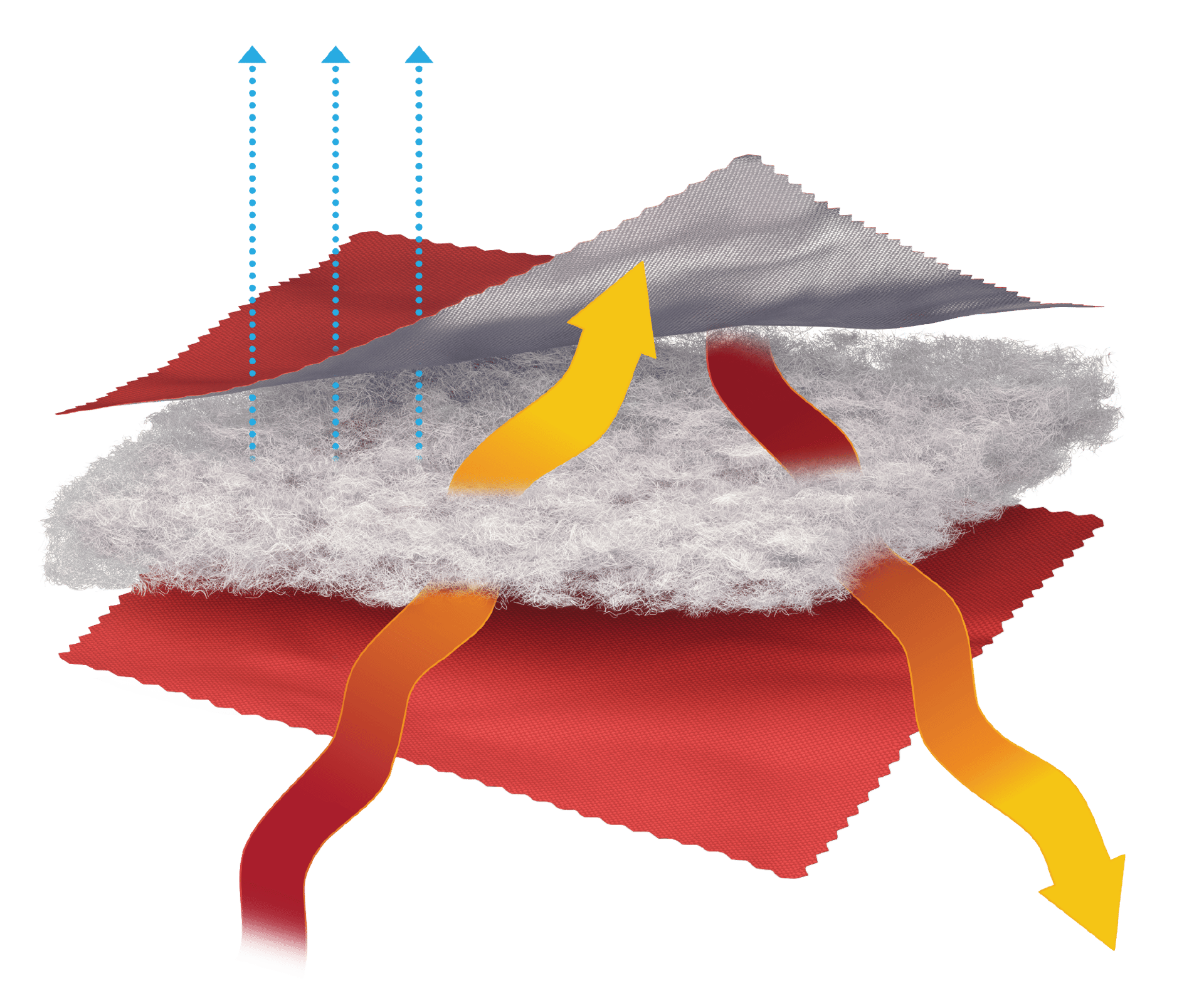 XReflex® radiant barriers reflect body heat to increase the thermal efficiency of insulated clothing.
We work with brands, manufacturers and other leading innovators around the world. Contact us to learn more.