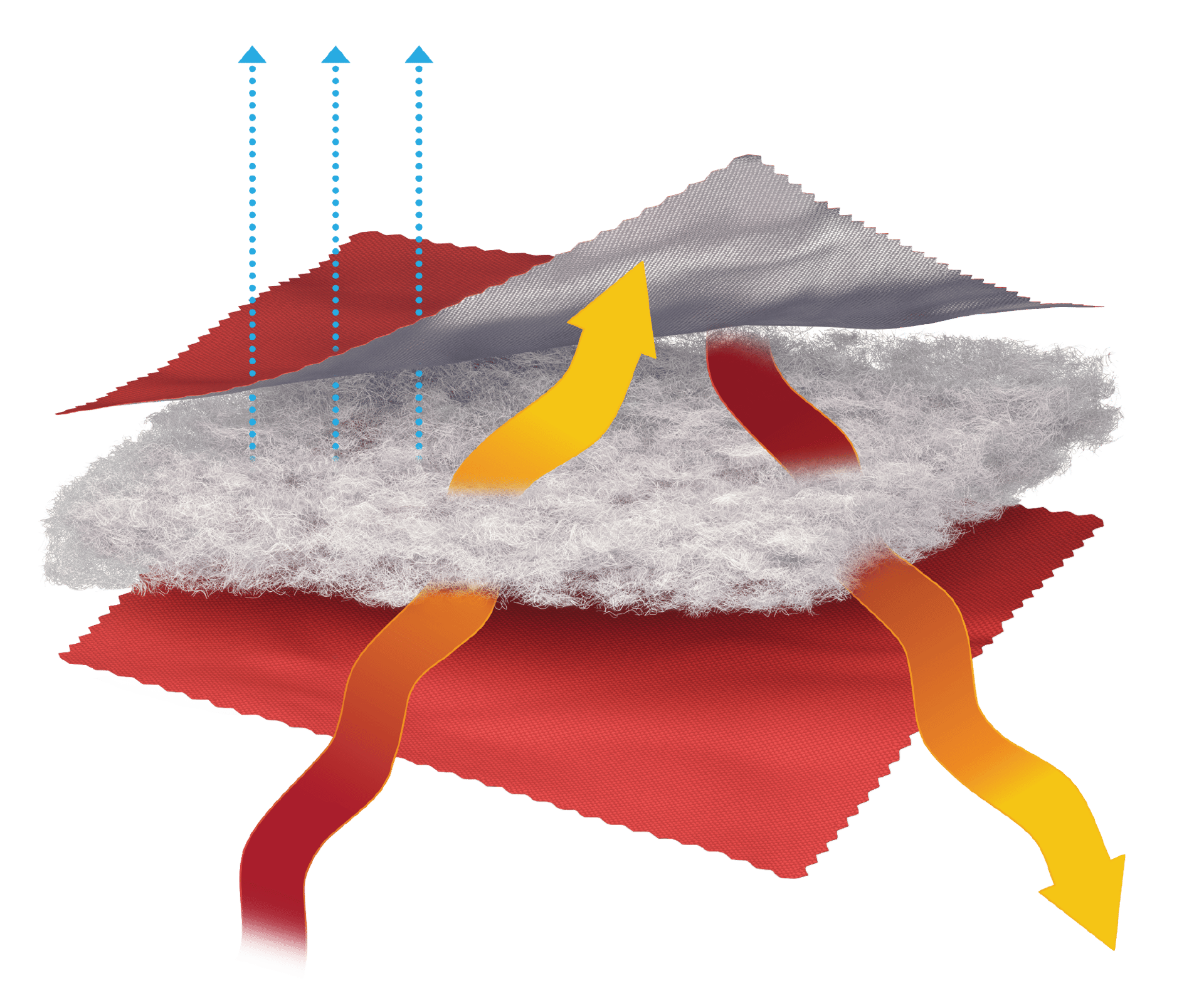 Radiant barrier technology
XReflex® mitigates the body's natural heat loss by utilising our patented deposition process to apply ultra-thin, breathable radiant barrier surface coating coatings onto fabrics.
These radiant barrier surfaces reflect body heat, increasing heat retention to create thinner, lighter and warmer products.
XReflex® increases insulation efficiency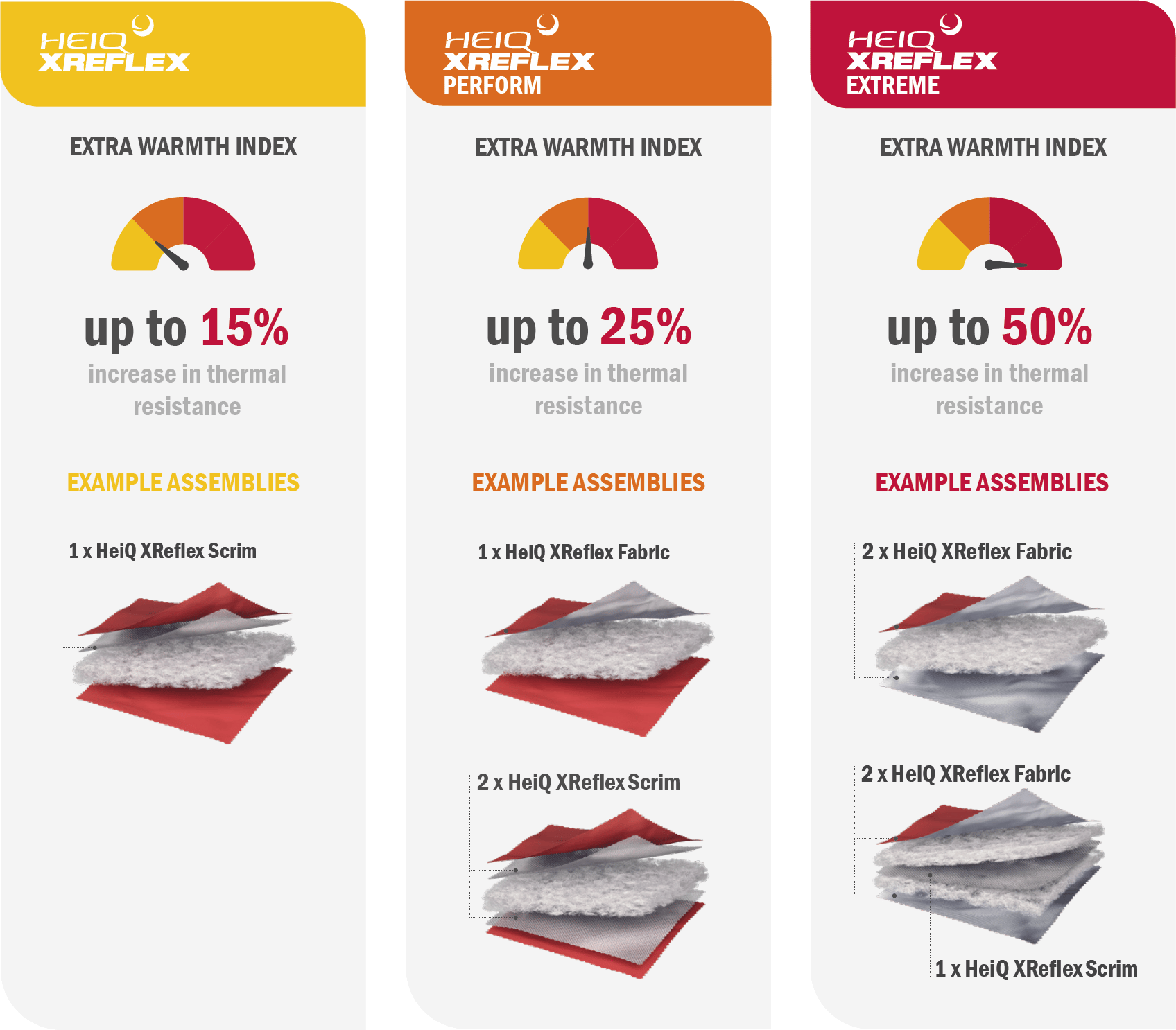 Delivering products that are thinner, lighter & warmer
Reducing consumption of insulation materials
Net environmental footprint savings per 10,000 insulated jackets:
One average 80gsm insulated jacket contains 200g insulation material. When using two XReflex fabric layers, you can reduce your carbon footprint for insulation material by up to 50%.
We work with brands, manufacturers and other leading innovators around the world. Contact us to learn more.