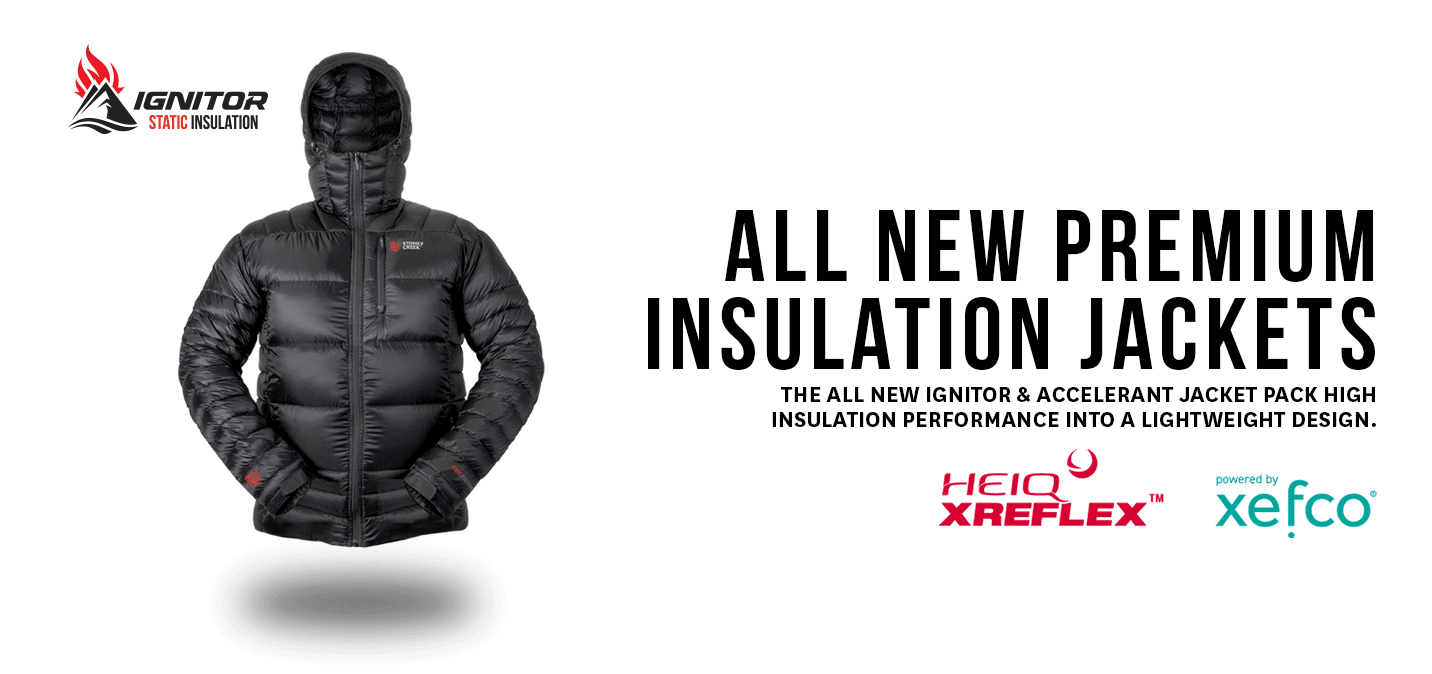 Stoney Creek launches apparel range featuring Xefco's XReflex Patented Technology
New Zealand leading hunting Brand, Stoney Creek, has launched a range of jackets featuring Xefco's XReflex materials. The patented radiant barrier technology has been featured the Ignitor Jacket, and the Accelerant Jacket.
For more information, visit Stoney Creek's website or our partner's HeiQ here.